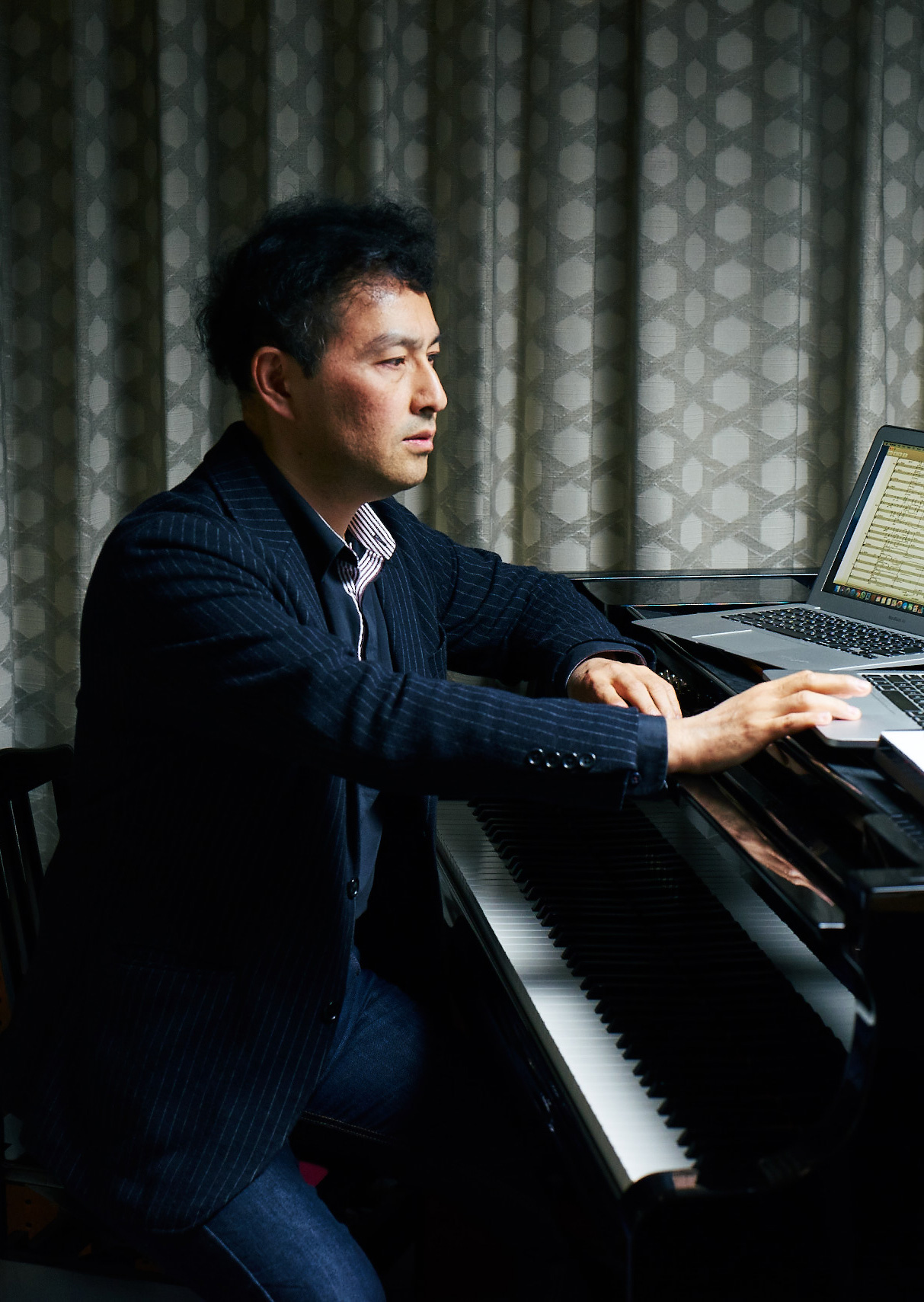 Hideki Kozakura (born in 1970 ), currently based in Nagoya, is a professional pianist and composer with an extensive background in Stockholm and Berlin. Having received both Bachelor's and Master's degrees from Tokyo University of the Arts under the supervision of Teruyuki Noda and Akira Miyoshi, he studied for a year with Tristan Murail in New York in 1999 as a participant in the Japanese Government Overseas Programme. He received his second Master's degree in composition from the Royal College of Music in Stockholm (Kungliga Musikhögskolan) under the guidance of Pär Lindgren, Bent Sørensen and Örjan Sandred (electronic music). Since winning a shared second Prize in the 1997 Takemitsu Composition Competition, his pieces have been performed by leading musicians and orchestras in many parts of Japan, Europe and the Americas. Selected awards include the Japan Symphonic Prize, the Nagoya Cultural Promotion Prize, scholarships and a research grants from the Nomura Foundation, as well as the Agency for Cultural Affairs Performing Arts Prize, the Berlin Culture and Science Prize, and several awards for piano competitions in Japan.
His musical career began with piano studies at the age of five and violin studies beginning at age seven. His music is influenced by such diverse styles as German classical period composers, traditional Japanese performing arts such as Kabuki Theatre or Kyogen (traditional short comedic drama), and German electro pop music and techno, particularly acid techno. Being very active in projects involving cultural exchange with invited musicians from abroad and home, in 2009 he founded 'Company Bene' along with Tokyo-based composer Haruyuki Suzuki, with the aim of both organising international events and promoting the work of young and promising musicians from around the world.
He is regularly invited to give lectures, workshops and master classes at various universities and institutions.
Kozakura's music is recorded on the labels BIS, Media Artes an LOE London. Performance of his music can be heard all over the world. He is currently serving as a professor of theory and composition at Nagoya College of Music.
"Night Of NCM Percussion With Unheard Music" Young percussionist, Soshi Kawamura and Hideki Kozakura's dual improvisation.
Ensemble Art Respirant Keiichi Morigaki ( cond. ) 19th May 2018 Tokyo, JAPAN
Pacifico Exercises: Encho // Tanz/Neue Musik April 2019 Acker Stadt Palast, Berlin Mariangela Tinelli, Choreographie und Tanz
Reine Liebe ( revised version ) for piano solo
Reine Liebe ( 2019 version ) for piano solo
Meijo-Park Duo Improvisation
Zigzag Concerto
(
2003-2004)
14 minutes/   2222/ 4333/ 3 percussionists/hp/strings
Swedish Radio Symphony Orchestra / Mats Rondin/May 2004 Stockholm, Sweden
13 minutes/  fl/ eng.hrn/ cl/ bsn/ hn/ trp/ trb/ hp/ vib/ vl/ vla/ 2 vcs
KammarensembleN / Franck Ollu
May 2005 Stockholm, Sweden
8 minutes/tenor-recorder
Katarina Widell
March 2010 Pennsylvania, USA
8 minutes
May 2003 Stockholm, Sweden
15 minutes/Soprano
Baritone/female choir
flute/cello/saxophone/sho
March 2011/Tokyo Opera City Japan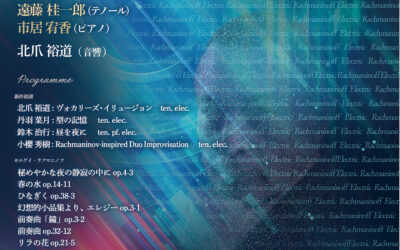 Tokyo 9May/Nagoya17May2023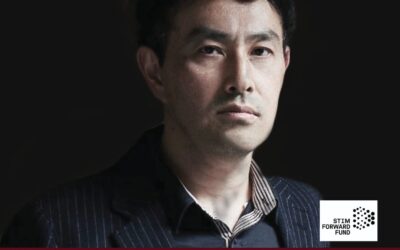 Piano and Live Electronics/Berlin 20.April2023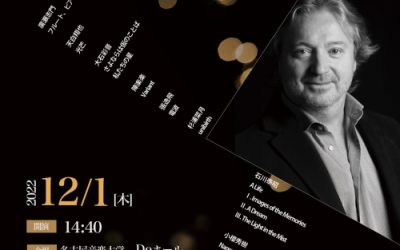 Johannes Sistermanns concert 1Dec 2022